GameWith, Inc. (Headquarters: Minato-ku, Tokyo; Representative and President: Takuya Imaizumi; Securities code: 6552) hereby declares that it will accelerate its sustainability initiatives under the three key themes of "With Consumer," "With Society," and "With Work," each indicating its area of focus in business, in an attempt to sustain its business growth by contributing to the achievement of the SDGs* and solving social issues.
Sustainability Web Page URL:
https://sustainability.gamewith.co.jp/
* The UN Sustainable Development Goals (SDGs) are a collection of 17 goals and 169 targets for achieving a better and more sustainable future for all. These goals and targets are included in a UN Resolution called the 2030 Agenda for Sustainable Development, which was adopted at the UN Sustainable Development Summit in September 2015.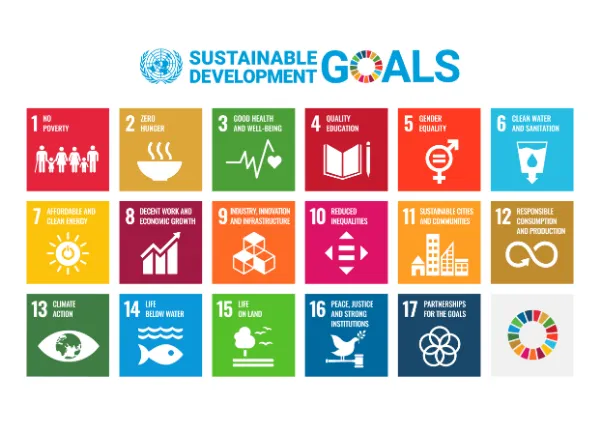 Guided by its corporate philosophy of "Creating a more enjoyable gaming experience," GameWith has launched a variety of initiatives, including support of the WHO #PlayApartTogether COVID-19 awareness campaign and inviting students of all grades (G1 to college) from around the country to visit the company.
To further this philosophy and contribute to solving social issues with games, we have come up with the three "Withs," namely, "With Consumer," "With Society," and "With Work," each indicating our area of focus in business.
<The three "Withs">
▽ With Consumer
We aim to create new value as we adapt ourselves to changing lifestyles and, by virtue of gaming, provide people from every walk of life with the experience of feeling connected and profoundly inspired.
(Related Goals)

<Leading Initiative>
Support #PlayApartTogether
We endorse this inspiring initiative launched by the World Health Organization (WHO) and the video game industry, which came about out of the conviction that playing games with family members at home or distant friends could help to control the spread of infections.
▽ With Society
We aim to build a sound material-cycle society where no one is left behind as we develop up-and-coming human resources and sustainable industries for children of future generations.
(Related Goals)

<Leading Initiative>
Inviting Students to Company Visits
Under the banner of "Quality Education for All," we have begun taking requests for company visits, which are now available both in-person and online, thus creating career education opportunities for the next generation of talent.
▽ With Work
We aim to provide our people with opportunities to give full play to their talent and give back to society as we strive to achieve sustainable economic growth and offer decent work for all.
(Related Goals)

<Leading Initiative>
No Need to Commute—Gameplay Workers
Now that it has become possible to fully work from home, we have begun recruiting "Gameplay Workers," an appealing position for those who have never had gaming-related wiring experience, wish to work at home, and hope to make extra money as a side gig.
■ TOP MESSAGE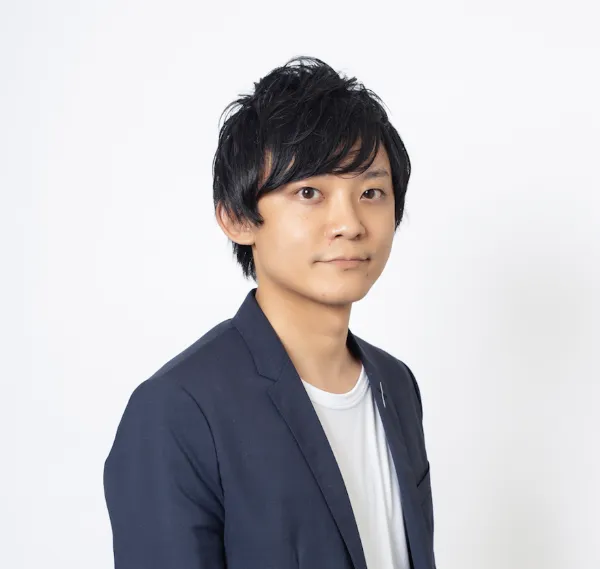 "Re-imagining the World with Games"
We are living through a time of dramatic changes on an unprecedented scale, and with these changes have come various challenges.
We are at a critical juncture where we need to come together to address the social issues that lie before us, with all members of the global community—businesses and individuals alike—sharing connections that are deeper than ever. Being a responsible member of society, GameWith is proactively fulfilling one of its management priorities of creating a sustainable society in our quest to achieve the SDGs.
It is our belief that businesses grow in tandem with the sustained growth of their host communities by being ever conscious of what value their services can offer to society. Since our foundation, our goal has remained unchanged: We want to create a better world through games and our business undertakings.
Games have the power to add color to our lives and make individuals shine. Playing games kindles the "imagination," gives "courage," and provides a "sense of achievement." These days it is not rare for people to make social connections via games or make gaming their career.
Meanwhile, gaming technology continues to advance. It is no exaggeration to say that gaming will likely become an integral part of social infrastructure in such areas as healthcare, welfare, education, urban development, and organization building, rather than a mere pastime.
We will strive to improve the world with games as we continue to provide services that cater to consumers and society as a whole.
Takuya Imaizumi, Representative and President
Corporate Profile
Company name: GameWith, Inc.
Representative and President: Takuya Imaizumi
Location: 20F, Roppongi Hills Mori Tower, 6-10-1, Roppongi, Minato-ku, Tokyo, Japan
Establishment: June 3, 2013
Line of business: Media business with a focus on the provision of game-related information
Capital: JPY549 million (current as of February 28, 2021)
URL: https://gamewith.co.jp/en
Twitter: https://twitter.com/GameWith_inc
Facebook: https://www.facebook.com/gamewith.inc/
Instagram: https://www.instagram.com/gamewith_official/
Contact
Please feel free to contact us with your inquiries.
Public Relations Fukuda
(TEL) +81-3-5775-5233 (FAX) +81-3-5775-5234 (Mail) press@gamewith.co.jp